Night Ride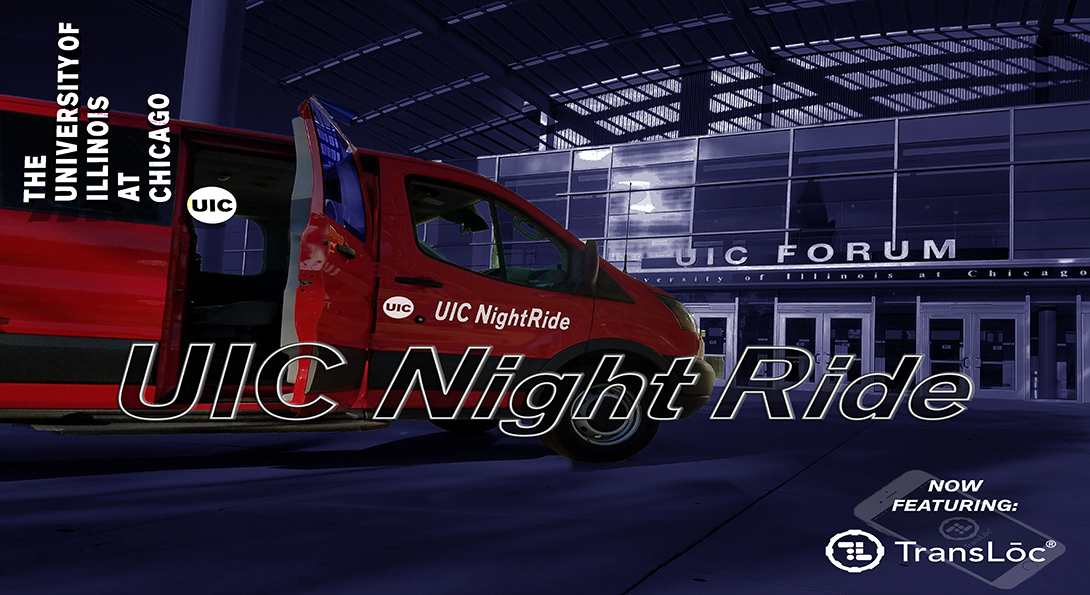 The mission of the UIC Night Ride is to provide a SAFE and DEPENDABLE means for students, staff, and authorized visitors of the UIC community to move about within the boundaries of the represented service area after the cessation of our intracampus fixed-route transportation services.
What is the NightRide?
The UIC Night Ride service exists as a means to provide our indigenous student body with the ability to travel within our boundaries SAFELY after the operational hours of our bus circuit, and in doing so, it is of incalculable value to those students that find themselves with the need to return home in the hours when the city of Chicago has more profound edges to it than it does by the light of day.  It has a stellar track record of doing just that.  Comprised of three (3) red 15-passenger vans, this service acts as an on-demand option for students and staff to use after hours.  We can pick you up at any campus facility and allow you to move about the campus or return to your own residence provided it falls within the boundaries of the service.  The Night Ride also provides direct service to the John Marshall Law School (JMLS).  The dispatching center for Night Ride opens at 11:00PM and can be reached at (312) 996-6800.  All riders will need a valid UIC i-card to board.
NightRide  Dispatch
(312) 996-6800
https://ondemand.transloc.com/
Hours of Operation
7 days a week | 365 days a year | 11:00PM – 7:00AM